Tick Season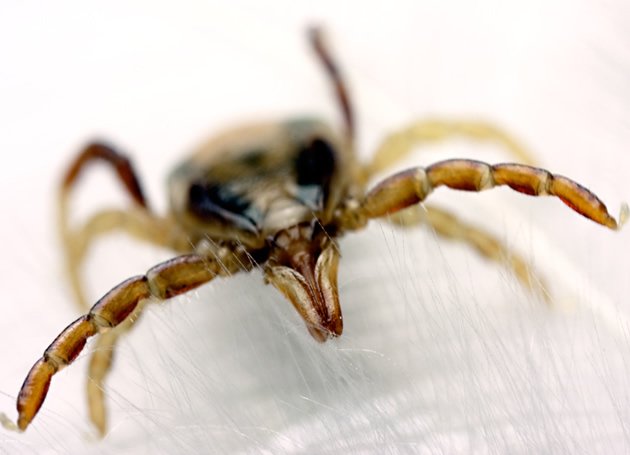 How To Look After Your Dog During The Tick Season
Tick season in Australia is around spring and peaks in December. Dogs and all animals, even humans, are most susceptible to ticks at this time. So what can you do to make sure that your pet doesn't suffer any discomfort this tick season ?
Types of Ticks
Firstly, you should know what types of ticks can infect your pets. There are three, the bush tick, which is small and has a greenish brown body, the brown dog tick which is bigger and obviously brown in colour and the paralysis tick. The paralysis tick is bigger than the other two and has a grey body. It's legs are also closer to the head than the other two.
As the name suggests, the paralysis tick gives the most cause for concern . A bite from a paralysis tick can kill small dogs and cats and make bigger dogs feel very unwell. The paralysis tick is only found on the East coast of Australia.
How Do Ticks Get On Your Dog ?
At the height of the season, ticks will be more prevalent. If your dog spends a lot of time outside, in the yard then it has more chance of getting ticks.
If you take your dog for a daily walk, there is a good chance that the animal can be exposed to ticks. It will be more at risk depending on where you go of course. If you take your dog for a walk in the forest or bush, there is a good chance that the animal will pick up some ticks.
Ticks locate themselves on the tips of grass and whenever an animal brushes past, the tick will attach itself to the animal.
Once a tick gets onto an animal, it will burrow through the fur or hair and bite into the skin. It will then engorge itself with blood, causing it's body to swell to many times it's original size.
Although you can find ticks anywhere on your dog's body, the parasites are often attracted to moisture. So you will often find ticks around the muzzle of your dog. They can also be found around the eyes, in the ears and around the anus.
What Can You Do To Prevent Ticks Getting Onto Your Dog ?
There are many home remedies that people use which work to varying degrees.
Some people suggest garlic supplements in your dogs food can help as the ticks do not like the taste it gives the blood.
Some people put tea tree oil and eucalyptus oils in strategic places on their dog to act as a natural repellent. Place a few drops under a dogs collar.
Make sure that your dog's coat is cut short during summer. It will make it easier to spot lumps and bumps, that could be ticks, on your pet's body.
You should also let your dog swim in salt water or bathe it in a salt water solution. Ticks will drop off the animals.
You should also do a daily check of your dogs body. Inspect the common area's that attract ticks most – around the mouth, eyes and ears. Also run your hand over your dogs body to feel for any bumps.
You should also think about getting a tick treatment such as Frontline.
The reality is that you can never be 100% guaranteed that these measures will prevent your dog getting ticks but they will certainly help.
Posted By mick on Wednesday 24th October 2012 @ 18:47:03
Updated : Saturday 20th June 2015 @ 17:18:57 | Words : 580 | Views : 62875 | Comments : 0
© Australian Pet Shop Since 2008

Dogs really are amazing animals. In fact, they are the only animals apart from humans who can read a . . .
Posted By Kayla on Wednesday 8th May 2019
Words : 704 | Views : 253 | Comments : 0
Having trouble sleeping because your dog is barking excessively into the night? We have all been the . . .
Posted By chantelle on Wednesday 23rd April 2014
Words : 413 | Views : 80974 | Comments : 0
It is no secret that dogs love food and treats. Treats are a good way to reinforce obedience and pos . . .
Posted By chantelle on Wednesday 16th April 2014
Words : 292 | Views : 6895 | Comments : 0
Blogger : mick

. . .
Registered Since Wednesday 29th November 2017
Topics : 13 | Comments : 0